National
Congress
Indian Institute of Homoeopathic Physicians (IIHP) is one of the oldest Registered and recognized professional Organizations in India striving for the cause and development of Homoeopathy and qualified Homoeopathic graduates for the last 75 years. IIHP was in the forefront in getting recognition for Homoeopathy in India. The Organization is the brainchild of late Padmashree Dr. K.G. Saxena and late Dr. G.L.N. Sastry who have spent their whole life for the development and dignity of Homoeopathy in the country. Today, IIHP is enjoying its popularity due to sacrifices made by the promoters of this Institute.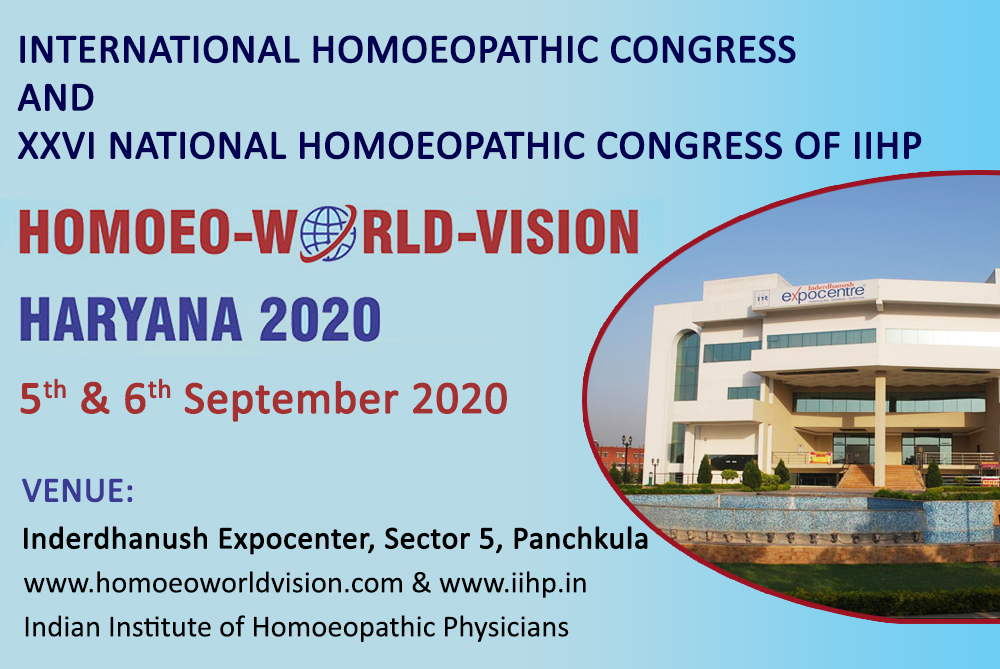 Register as per categories below
CATEGORY - I
Patron/Donor Members :
Rs 25,000/-
Organizing Committee Members/Reception Committee Members :
Rs 5000/-
Overseas Members :
100 USD
Complimentary Hotel/Guest House Accommodation will be arranged for 2 days for Patron/ Donor Members on twin sharing basis. Complimentary Registration for spouse if ccompanying.
Registration fees includes Conference Kit of superior quality, 2 Break-fast, 2 Lunch, 1 Banquet, High tea, Snacks, Souvenir etc.
CATEGORY - II
Delegates :
Rs. 3000/-
IIHP Life Members :
Rs 2500/-
Students :
Rs 1500/-
Accompanying Person (Spouse/Children above 15 years) : Rs 2000/- (Eligible for Conference Kit and other benefits at par with delegates)
Registration Fees Includes Conference Kit, two Break-fast, two Lunch, One Banquet, High tea, Snacks, Souvenir etc
Free/paid Dormitory accommodation for a group of Students will be arranged if a request is made in writing at least one month prior to Conference dates by the College authorities.
A list of Hotels with attractive tariffs, in and around Panchkula & Chandigarh is available on internet. Please book in advance.
Special offer for CongressJOIN IIHP as Life Member and save Rs 1000/- till Congress
Delegate Fee :
Rs. 3000/-
IIHP Life Membership Fee :
Rs 3000/-
Total :
Rs 6000/– pay just 5000/- and avail both till congress
Net Saving Rs 1000/-
contact details of Organizing Committee
Dr Harparkash Sharma
Chairman Organising Committee
International Homoeopathic Congress
and
XXVI National Homoeopathic Congress of IIHP
Homoeo Home, Sadar Bazar, Ambala Cantt. 133001
Mob. +91-9416021333
Email : hpsharma@homoeohome.com

Dr. Vinod Sangwan
Secretary, Organising Committee
Mob. +91-9416071268
Email : vinod.sangwan@rediffmail.com